The 2018 Rogue Is Here!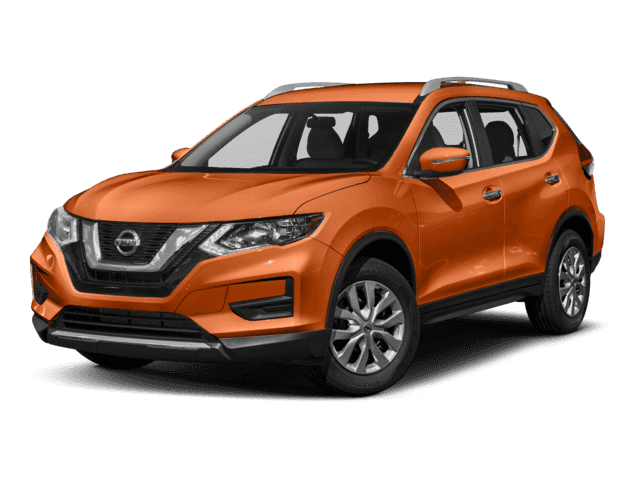 Earlier this year, Rogue was named as Nissan's best-selling car in North America – without a doubt that's something we're very proud to have contributed to here at Bob Richards Nissan and Nissan of Augusta, and we certainly hope that all of you who bought a 2017 or 2017.5 Rogue are very happy with your purchase. For those of you that still haven't experienced Rogue's unique combination of luxury and versatility however, fear not – The 2018 model is now available at our dealerships and is quite possibly the best rendition yet – refining the already-successful platform even further, and offering more than ever before!
The new Rogue's mechanical facts and figures will be familiar to current Rogue owners, as the tried-and-tested 2.5-liter 4 cylinder engine seen in previous years returns for 2018, offering 170hp and 175 lb-ft. of torque delivered to the front wheels – or all 4 wheels if you choose the AWD layout that's an option on all three of Rogue's trim levels (S, SV and SL). The already smooth Xtronic transmission is back for another year too, offering dedicated 'Sport' and 'Eco' modes to cater to the differing demands of any journey alongside an augmented array of electronic assists that now include Intelligent Trace Control, Intelligent Engine Braking, Intelligent Ride Control and more, as well as familiar standard features such as Traction Control, ABS and Vehicle Dynamic Control (VDC). Not surprisingly with the winning formula from previous years being retained, fuel economy also remains the same: all-wheel drive Rogues are good for 25 MPG city and 32 MPG on the highway – making for a combined MPG of 27 – while front-wheel drive vehicles are capable of 26 MPG city, 33 Highway, and 29 MPG combined. Finally, there is also a 2-liter hybrid option available on SL and SV trims to boost these figures even further.
The features that made Rogue so easy to live with in previous years, such as the 'divide & hide' storage system and EZ Flex seating system are also back for this year, and availability of Rogue's motion activated liftgate has been expanded to include its presence as standard on the SV trim as well as the SL models. Elsewhere, the tech offering has likewise been augmented, with two screens (one in the center console and one in the center of the instrument panel) working separately or together to keep you informed and entertained in safety – as hands-free texting has been added to this system's list of capabilities – and handily, the interior also boasts an extra USB port compared to last year's edition. As you might expect things like Bluetooth connectivity and Srius XM satellite radio are standard across the range, while features like satellite navigation and Nissan's Intelligent Around View Monitor become available if you opt for the SV or SL trims.
Perhaps the biggest step forward on the tech front however, is the presence of Nissan's ProPILOT Assist technology. Designed to make driving on a highway and in stop-and-go traffic easier and safer thanks to features like full speed range holding, steering assist and an electronic parking brake, this suite is an option on SL models where it will work in cooperation with – or as an upgrade to – elements of the standard Intelligent Cruise Control, Lane Departure, Emergency Braking and Pedestrian Detection systems. ProPILOT is something the Bob Richards Blog has talked about before (in our look at Nissan's work on autonomous vehicles, as well as our preview of the 2018 Nissan LEAF where ProPILOT will also be present), but the 2018 Rogue marks the first time this technology will be available to drivers of a commercially-available gasoline-powered vehicle in North America, and we're really excited to show you what it can do when released en masse into real world situations! That doesn't mean that safety has been neglected elsewhere in the range though, as each Rogue comes with a blind-spot warning system, Rear Cross Traffic Alert and a Tire Pressure Warning System, as well as a comprehensive suite of airbags and a body that is designed and built to take the brunt of any impact should a crash occur, keeping those in the passenger compartment safe.
Finally, while they haven't been given a full-on overhaul, Rogue's looks have been freshened up both inside and out. Two new colors join the lineup – the distinctive red hue known as Scarlet Ember and the classy dark green tone of Midnight Pine – to go along with Caspian Blue and Monarch Orange, as well as a range of whites, silvers and greys, and of course the sleek and chic Magnetic Black to round the offering up nicely. The interior of the base S model is clad in surprisingly sumptuous fabric, while upgrading to the SV will get you leather front seats, and the SL's seats are upholstered in leather all-round. Choose charcoal for a dark interior that goes very well with any of the paints on offer, or almond if you want something lighter (this looks great with the optional Power Panoramic Moonroof, by the way), while investing a little extra in the SL-exclusive 'Platinum Reserve' interior package means you get a distinctive 'black-and-tan' look that's offers a little more subtle contrast and again, looks very nice in our opinion. Both the front bucket seats and the D-shaped steering wheel can be heated if you choose that option, while all driver's seats offer lumbar support and at least 6-way adjustability – this increases to 8-way adjustability on the SV and above, and the SL adds a memory functionality for the driver's seat and mirror.
It may not be a great departure from its predecessors, but the 2018 Rogue brings further refinement of an already-successful vehicle. It is another step forward for Nissan's popular crossover, and in our opinion offers a great package overall no matter which trim level you pick – striking a great balance between performance, economy, versatility and comfort that taken as a whole is hard to beat. In a wider sense we believe that the new Rogue also helps move the crossover genre (and combustion-driven vehicles as a whole) forward through the availability of ProPILOT, a feature that we can't wait to demonstrate for you. So, no matter whether you're already interested in trying the 2018 Nissan Rogue or any of Nissan's line of top-notch vehicles for yourself, or if you just want to ask a few questions or talk things over in a friendly, no-pressure atmosphere, Bob Richards Nissan and Nissan of Augusta are the places to visit. Our team looks forward to meeting you at 3300 Washington Road in Martinez, GA, or 5590 Jefferson Davis Highway in Beech Island, SC – but if you can't make it to us in person don't forget that the same great service is available through www.bobrichardsnissan.com and www.nissanofaugusta.com too!