Old MacDonald Wishes He Had One Of These… The New Ram Harvest Edition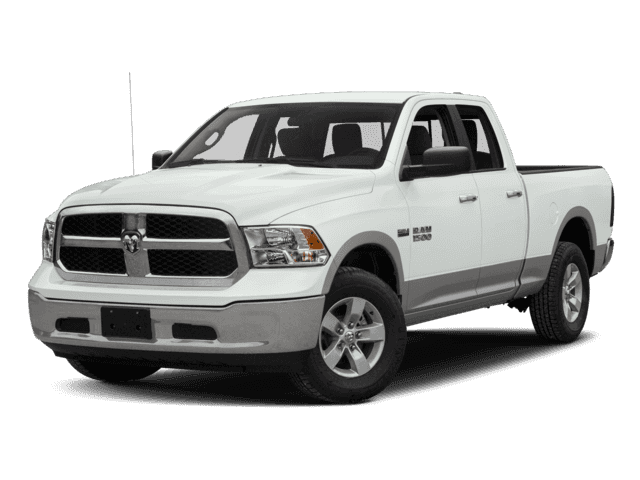 It's that time of year again, the heady days of summer are well behind us and nature is readying itself for the annual winter shutdown… Trees and plants across the land are now sacrificing their blooming beauty to preserve their roots in the hope of flowering again in spring, and animals are gathering the stores that will see them through the cold, barren times that lie ahead. We humans are no different in that respect – as we now reap and store the fruits of seeds sown weeks and months ago, and celebrate the labor that made them grow. However, we do differ in the way we go about collecting our crops compared to the the animal kingdom – we no longer rely wholly on manual labor to accomplish that task, and Ram is adding another tool to the farmer's arsenal in the shape of the new Ram Harvest Edition.
The Harvest Edition spec is all-new for this year, and is available on any Ram 1500, 2500 and 3500 with a 4-door cab. Underneath the hood of each truck you'll find a familiar lineup of drivetrain options – for instance, the light duty 1500 version is teamed with an 8-speed automatic transmission and your choice of a 3.6-liter V6 or 5.7-liter V8 HEMI engine, both with over 300 horsepower and enough torque to keep the wheels pushing forward on any ground – especially when teamed with the standard on/off road tires you'll find on every Harvest Edition truck, the extra inch of ground clearance, and the optional anti-spin rear differential. As you might expect, the heavy duty 2500 and 3600 take things a little further, and here you can choose between the 5.7-liter HEMI engine, a 6.4-liter heavy duty V8, or the well-respected 6.7-liter Cummins diesel engine, all attached to a 6-speed automatic or manual gearbox. These engines boost power north of 350hp, and gross vehicle weight limits to over 9,000lbs for the 2500 and 11,000lbs for the 3500. That's not all though… because sometimes even a Ram truck isn't enough to get the job done on its own, these Rams are built to be towing machines – so don't be scared if you need to take a little more mechanical muscle along for the ride. Here the 1500 can be fitted with a versatile class IV receiver hitch, while the 2500's bed can house a 20,000lb 5th wheel, and be delivered with all the necessary prep work for fitting one done at the factory if you opt for the Towing Prep package. 3500 again adds even more capability – boasting all the features of the 2500 and adding in the ability to take a 30,000lb 5th wheel and optional dual rear tires for extra traction. Both heavy duty trucks also come with a cargo bed camera so you can keep a safe eye on any load you may be hauling.
However, it is true that those load and towing capacities can also be achieved with more standard Ram trim levels – in fact, with Ram and many other trucks these days you can configure a towing behemoth, an all-weather, all-terrain monster, or a teched-up cargo-carrying multi-tool tailored to your exact needs and desires – so what makes the Harvest Edition stand out as the truck for you? Well, for us it is the clear emphasis on the farming environment and lifestyle, and the combination of features that together make up the Harvest Edition package. No truck has ever combined elements of the three extremes mentioned above in quite this way before, and that combination creates a vehicle that even in completely stock form, can battle and best the challenges that America's farmers face every day. Each Harvest Edition truck comes with mud flaps, rubber floor mats and a spray-in bed liner as standard to keep everything dirt-proof and durable, and 4×4 models add skid plates and tow hooks to your truck's go-anywhere side. An 8.4-inch touchscreen featuring Apple car play and Android Auto, as well as the truck's ability to act as a Wi-Fi hotspot will keep you connected to the wider world and entertained in the remotest of fields – while the navigation suite means you don't have to follow the herd to get to where you want to go.
Finally, because the Ram Harvest Edition was built with the farmyard in mind, you could possibly be forgiven for thinking that it's a one-dimensional, strictly utilitarian thing. However in this case you would be well wide of the mark, as the Ram Harvest Edition brings plenty of style to go along with the substance. In addition to the tech and toys on the inside you'll find a sumptuous black-and-gray or brown-and-beige interior to which heated front seats and steering wheel, a 9-speaker Alpine sound system and power sunroof can be added as options. Exterior features include a generous helping of chrome, which includes the entire signature mesh grille, both bumpers, door handles, wing mirrors and wheels – which can also be upgraded to 20-inch rims on the heavy duty models. Another nice touch are the special paint colors available for the Harvest Edition – Case IH Red and New Holland Blue join the palette allowing owners of those marques' machines to co-ordinate colors between their truck and their agricultural machinery, while black and white hues are also available for those who want something more neutral. All four colors can also be teamed with silver to create a two-tone scheme on the 2500 and 3500, and the same can also be done on the 1500 with both white and black. Each truck looks sharp in any of the available paint schemes, and even after a hard day's work they're sure to scrub up well when it's time for a night on the town!
The Ram Harvest Edition trucks start at just $40,000, and can be fitted with many of the packages and features available on other Ram trim levels as well as boasting some exclusive touches all of their own – so if you're interested in owning one of these amazing and versatile vehicles, or would just like to know more – then please do pay the Bob Richards team a visit at 1666 Jefferson Davis Highway in Graniteville!