Salute to Service: Thomas Dry Howie, The Major of Saint-Lô
The poignant tale we tell in this week's salute to service is that of a man clearly beloved by his comrades, respected by his superiors, and who did his part to help the Allied cause take those first few steps on the road to Berlin. Sadly this South Carolina man became one of the thousands whose lives were taken during the course of that momentous and frightful journey, but he and his men exemplified many of the values that the military holds in the very highest regard. Celebrated as a symbol of those values to this day, he is still remembered fondly by the people of his homeland as well as those he helped to free from occupation, and with Veterans day almost upon us we could think of no better time to celebrate those values, pay tribute to our men and women in uniform, and say thank you for their own service, dedication, and bravery than by telling the story of Thomas Dry Howie, 'The Major of Saint-Lô'.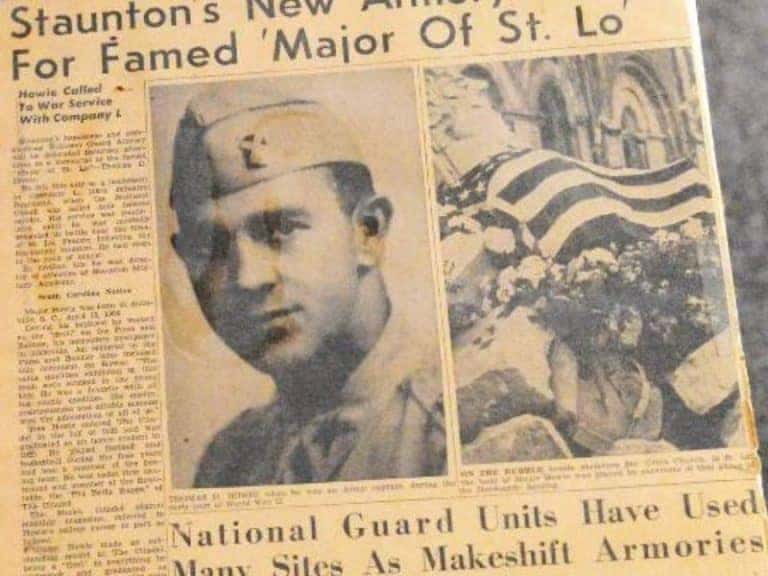 Born in Abbeville, SC in 1908, Howie began his military career by studying at the Citadel from 1925 to 1929, and during his time there he served as class president and was a sports standout – captaining the baseball team and playing football too, where he was the team's star halfback. He remained in education after graduation, moving to Staunton Military Academy to teach English and coach football and baseball. Three years into this career Howie was given a commission in the Army Reserve, and later transferred to the 116th Infantry Regiment – part of the Virginia National Guard and based in the Staunton, VA area where he worked. He married Elizabeth Payne and had a daughter named Sally while teaching in Virginia, but sadly world events would soon take him away from his young family – the prospect of war loomed ever larger as the 30's became the 40's, and as a result Howie found himself a 2nd Lieutenant in active service after National Guard units were federalized in 1941, training hard alongside the men of Company L, 3rd Batallion, 116th Infantry.
Part of this training regimen – both before and after redeployment to England in late 1942 – included seaborne assault and beach landings in preparation for D-Day, and when the 'Day of Days' came Howie had been elevated to the rank of Major with a position on the 116th's staff as 'S-3' officer, responsible for operational planning. He came ashore on Omaha beach at around 7:30 on the morning of June 6, 1944 – that's only about one hour behind the very first troops to land, and a time when the fight to get up and off the Norman sand was likely still raging in full force around him – but Howie survived the chaos of the beaches and in the weeks to come set about pushing the enemy back through northern France. Just over a month into the campaign he was given command of the 116th's 3rd battalion, leading them towards the key crossroads town of Saint-Lô – the next crucial stepping stone on the path to victory.
By mid-July of 1944 elements of the 29th Infantry Division including the 116th were closing in on Saint-Lô from the north and east, and on July 15th, 2nd Battalion under Major Bingham were ordered forward to occupy the La Madelaine crossroads on the outskirts of town – they became isolated at that position however, and 29th Division's commanding General Charles H. Gerhardt gave orders for Major Howie and 3rd battalion to go to their aid. After linking up at the crossroads both battalions were then to assault the town, but upon Howie's arrival (at around 6 a.m. on the 17th) he assessed 2nd battalion to be too badly hit to participate in the attack on Saint-Lô. Howie relayed this information back to Gen. Gerhardt via battle phone, and 3rd battalion were ordered to go in alone.
Major Howie would lose his life shortly after receiving these orders, hit by shrapnel from an enemy mortar barrage that hit his battalion Command Post as Howie looked out to see that all his men were in cover. According to one member of 1st battalion word quickly spread of the Major's death, and so beloved was he that the news brought many combat-hardened veteran soldiers to tears. What is believed to be Howie's last transmission showed his determination and the confidence he had in his men and his mission, with Howie telling Gerhardt "yes we can do it. Yes if we jump off right now. Okay. See you in Saint-Lô"
Had the attack been a success Howie and 3rd Battalion would have constituted the first Allied unit to enter Saint-Lô. On the 18th and 19th an assault led by 29th Division's Gen. Norman Cota and 'Task Force C' put the town in Allied hands, and they obliged a request made by Gen. Gerhardt that Major Howie's body be laid on the hood of that formation's lead Jeep as they advanced. Gerhardt firmly believed that Howie would have wanted to be among those first men into Saint-Lô, and saw to it that Howie was indeed the first Allied soldier to enter the town. Men later dodged sniper fire to place Howie amongst the rubble of the Sainte-Croix church, an American flag draped over the fallen hero, and went back to battle. In the 3 days he laid there a great many men came by to pay their respects before his burial – first in the nearby La Cambe Military Cemetery, and then the Normandy American Cemetery at Colleville-Sur-Mer, where he lies today. For his courage and devotion to duty, Howie was posthumously awarded the Silver Star, Bronze Star and Purple Heart, and later memorials would follow at his alma mater The Citadel, and Staunton Military Academy, as both the Citadel's main campus bell tower and the drill team at SMA were named after him. The French also hold Howie in high regard, awarding him the Legion d'Honneur for his sacrifice and erecting a monument to his memory in Saint-Lô.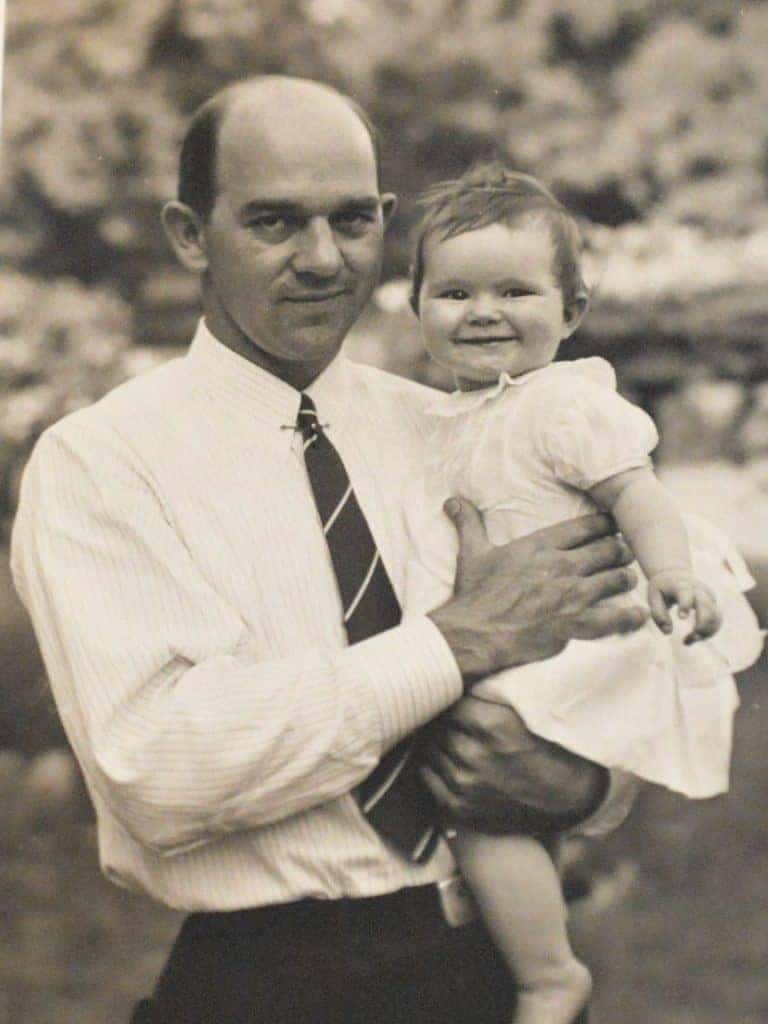 Once Saint-Lô was secured Howie's story was told in many different media including newspaper and magazine reports by various wartime publications, a famous photograph of the Sainte-Croix 'shrine' that so many visited is today part of the Associated Press archives and there's even a poem about him written by Joseph Auslander. However, due to wartime censorship and secrecy requirements his name could not be revealed to the public in any of these works, and to accommodate this need it's widely believed that New York Times correspondent Drew Middleton was the first to describe Howie using the phrase 'The Major of Saint-Lô' – by which he is also widely known and celebrated today. Finally, Major Howie's life was also been brought to T.V. and film after the war. He was played by Peter Graves in an episode of 'Cavalcade of America' in the 50's, and Stephen E. Ambrose – historical consultant on 90's blockbuster movie 'Saving Private Ryan' – stated that the film's central character, Capt. John H. Miller (played by Tom Hanks) is based on Howie – there is evidence of such an association in the in the film too, as in one scene Miller tells his men that he taught English composition before the war, was married, and coached baseball in spring – events which closely parallel Howie's pre-war life in Virginia.