The New 2019 Toyota Avalon- Fit For A King?
The New 2019 Toyota Avalon – Fit For A King?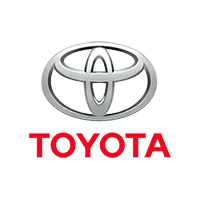 'Avalon' is an island featured in the stories comprising the Legend of King Arthur. It is the mythical brit's final resting place, and it is depicted in those stories as an idyllic locale, not unlike the Garden of Eden or Paradise. Much like the island after which it is named, over four generations now the Toyota Avalon has sought to be your luxurious refuge – amidst and yet away from the hustle and bustle of daily life – and this week in the Bob Richards Blog we take a look at the latest fifth-generation car, set to hit dealerships (including our own in North Augusta, SC) later this year.
The new Avalon's choice of engines may not make for intriguing reading these days – owners will get to take their pick from a conventional 3.5-liter V6 or Toyota's 'THS II' Hybrid System (consisting of a 2.5L 4-cylinder internal combustion engine and 650-volt electric motor) – but a veritable smorgasbord of technological wizardry that would make even Merlin envious ensures that those two engines can handle anything you wish them to do. Since a chivalrous king such as Arthur should refrain from unseemly flaunting of his wealth, each car has three different driving modes – choose Eco when frugality is the order of the day, Normal for everyday driving, and Sport for those times when you need to remind the road just who's in charge… Using Eco mode can also enable Auto Glide Control – a new-for-2019 system that reduces engine braking and improves fuel economy during city driving by allowing the car to coast for longer distances, and Toyota have also put measures in place to improve Avalon's highway economy too. The most noticeable of these is probably the new 8-speed transmission, cleverly set up with closer ratios in the mid-range for good acceleration and power delivery for overtaking, while a longer top gear helps fuel consumption while cruising. This benevolent air is relaxed somewhat for the more performance-oriented Touring model – which is the only one in the range that cannot be fitted with the hybrid system, boasts paddle-shifters rather than the floor-mounted gear stick used elsewhere in the lineup, and adds a further two driving modes (Sport+ and custom), bringing it's repertoire to five. Much of the brightwork seen on other models is also replaced with black trim for a darker, meaner and more street-savvy look, but despite all this the 2019 Avalon Touring doesn't forget its manners – sure, it might be more prepared for sustained hard driving than its siblings, but when it isn't doing that it reverts to being the economical and luxurious sedan you'd expect an Avalon to be.
Just as the Knights of the Round Table had King Arthur's back in the legend, Toyota provides Avalon drivers with a stalwart band of comrades to keep you safe out there on the road. A Pre-Collision System with Pedestrian Detection and Blind Spot Monitoring with Rear Cross-Traffic Alert should prove their worth in the city, while the Lane Departure Alert system with Steering Assist and the optional Intelligent Clearance Sonar and Adaptive Cruise Control appear to be geared more towards highway driving – but in practice each sensor will maintain its vigil and watch over you no matter what type of road you may be on. What's more, for 2019 Avalon makes the switch over to TNGA (Toyota New Global Architecture), the modular platform that also underpins models such as the current-generation Camry, Prius, Corolla, and C-HR. TNGA brings further, more mechanical benefits to safety and performance by orienting the car's construction towards those attributes right from the very start – for instance, compared to the 2018 car both the engine and transmission are mounted lower in the overall construction of the vehicle, thereby lowering the center of gravity. This would improve handling and stability just by itself, and is only helped by Avalon also being longer, wider and lower than its predecessor… The wheelbase has been elongated by two inches (despite the car being less than one inch longer overall) and the track widened at both ends, including by an entire inch-and-a-half at the rear.
These measurements show that all four wheels have been pushed further into the corners of the vehicle, which offers a more squat and stable stance on the road, while things like maneuverability and parking will be made easier thanks to smaller front and rear bumper overhangs. That's not all though – those changes should also open up some more interior space for driver and passengers to enjoy, and of course, a more regal refuge for your money is always better. As would befit a kingly conveyance Avalon's seats are upholstered in a number of quality materials including ultra suede and synthetic or genuine leather, while wood and aluminum accents elsewhere in the cabin offer a nice contrast or compliment depending on the interior color you opt for – which for the first time includes a light brown 'cognac' hue for the leather trims. It's far from medieval in there too – in addition to the analog gauges that you'd expect the instrument binnacle is also home to a 7-inch multi-information display (MID) that can be used to show safety alerts, navigation directions, a digital speedometer and more, while Touring and Limited vehicles also have a similarly-configurable 10-inch HUD designed to be used alongside the MID, and which projects information directly onto the windshield so you never have to take your eyes off the road. The center console includes no fewer than five USB ports as well as a slide-open 'e-bin' with a 12-volt power outlet, 'Qi' wireless charger, and a cradle that has been designed to expertly accept either drinks cups or cellphones. Of course, there's a touchscreen too, and for 2019 it's a 9-inch display running Toyota's new 'Entune 3.0' system. A fine setup on its own, this year the package is boosted further by the inclusion of Apple CarPlay and support for Amazon Alexa-enabled devices. This means you can now interact with your house from your car – so if you forgot to turn the lights off or want to heat or cool the home so it's nice and cozy when you arrive, with Avalon you can take care of that while you're on the move, and a near-endless array of other tasks too!
So that's the new 2019 Toyota Avalon, surely a steed fit for any noble, knight, or squire of the modern world and one well adapted to the challenges that it poses. Sadly pricing details and an exact launch date are yet to be announced at time of writing but Toyota tells us this year's Avalon – designed by Toyota's Research and Development facilities in Michigan and assembled with pride in Georgetown, KY – will be with us in late spring, so be sure to pay us a visit around that time if you're interested in owning one! Alternatively, if you just can't wait that long then Toyota's website already has a preview page online, or if you reallywant to see one in person you can also take a trip to the Chicago Auto Show – where the new Avalon will be on display until February 19.