Nissan's Performance Heritage Comes Together at the Nismo Festival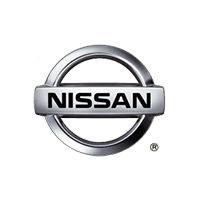 Around Thanksgiving each year, just as the world's motorsports seasons are winding down, the hills around Mt. Fuji in Japan come alive with the sound of horsepower as a multitude of road and race cars – all breathed on by Nissan's motorsports division, Nismo – gather at Fuji Speedway for the annual 'Nismo Festival'. 2017 marked the festival's 20th anniversary, and to go alongside a vast range of displays and merchandise stalls were meet-and-greet and autograph sessions with famed Nissan race drivers of the past and present, and of course a range of on-track events to put the modern cars through their paces and hear many of the company's older charges roar in anger one more time.
One of the event's highlights was the opening parade lap that saw a great number of the Nismo Festival's attendees ride around the circuit in their Nismo-tuned vehicles. Even lined up two-by-two as they were, the parade stretched the length of Fuji Speedway's near-one-mile long front straight and beyond and featured a vast array of Nismo machinery from throughout their history. Plenty of modern R35- and R36-generation Nismo GT-R's toured the track alongside some of the cars they are directly descended from, the Nismo-prepared special-edition Skylines of the R32, R33 and R34 generations, while Nismo versions of the 350Z, 370Z, and Juke were also present in large numbers alongside vehicles that never made it to America, such as the Nismo Versa and March compact cars and the Nismo Serena van.
Later in the day, the track was turned over to the race cars that have helped build Nissan's name and reputation across the world. Cars from the 60's and 70's faced off in a classic Japanese Touring Car race, amateur-prepared and driven Z cars were pitted against each other in the 'Z-Challenge' exhibition event, and fans took another trip down memory lane during the Racing GT-R heritage run that saw many iconic race machines such as the Calsonic-liveried R32 Skyline, the R33 Skylines that took on the Le Mans 24-hour race in 1995 and 1996 and the GT3-spec GT-R that won the Bathurst 12-hour race in 2015 – as well as a number of cars from Japan's premier domestic racing series, 'Super GT' – take to a racing circuit once more. The main event on track though was without a doubt the Nismo Grand Prix in which current Nismo racing vehicles, many fresh from the finish of their racing seasons in series such as Super GT, the Japanese 'Super Taikyu' endurance series and the Blancpain Endurance Series in Europe, battled it out for supremacy. Despite the celebratory nature of the festival as a whole, the Nismo Grand Prix is taken seriously by a lot of its entrants – honor, and bragging rights are still at stake, after all, so the win is hotly contested by teams and drivers alike. This was evidenced in the opening laps by an intense battle for the lead between Ronnie Quintarelli and Jann Mardenbrough in their Super GT cars, with Quintarelli and co-driver Tsugio Matsuda fittingly going on to take the win in the Nismo team's own Motul Autech-sponsored GT-R #23.
Sadly, we must now wait until late fall 2018 to see Nissan's biggest and best gather once more in the shadow of Mt. Fuji for the 21st Nismo Festival – however, at that event you're likely to see a few of the new 2018 Nismo models, which will include the US-bound 2018 Nismo GT-R and 2018 370Z Nismo Tech. Both cars are adorned with carbon fiber components and extra aerodynamic elements (such as wings, skirts, diffusers and the like) to improve airflow over the car, reduce drag and offer more downforce and grip at speed. Both also have sports suspension set up by Nismo to give an optimum track-derived performance without making the cars un-drivable on public roads, and for good measure, they've tinkered with the engines too… The 370Z Nismo Tech develops 350hp – that's 17hp more than the stock version – while the Nismo wizards have coaxed an extra 35hp from the standard GT-R's already phenomenal 3.8-liter twin-turbo, to take their version of the car up to an even 600hp and 481 lb.-ft. of torque. Amazingly, Nismo is able to provide performance figures like that without sacrificing the basic functionality and practicalities of the standard vehicle – you still get things like headroom and a trunk you can actually use – as well as features such as the GT-R's 4-wheel drive system with torque distribution, and the option of a classic six-speed stick-shift in the 370Z. Sure, Nissan's 'SunchroRev Match' technology is there to ensure that gear changes are done as quickly and perfectly as possible when you call them, but you still get all the feel and sensation of an old-school H-pattern shifter – and in what seems like a rarity among manufacturers these days, Nissan does allow you to turn the whole thing off and do things the old-fashioned way should you wish to – with heels, toes, and the smell of burning rubber in the air.
Both vehicles also have the red accents that have become hallmarks of Nismo vehicles over the years as part of the exterior styling, and on the interior too – which in both cases is stylish and focused. The mix of leather, Alcantara and polished carbon fiber alongside Recaro bucket seats leaves you in no doubt that these cars yearn to be driven hard, but Nismo takes things one step further by adding little touches to ensure that the driver has that racecar experience and can make the most of the tool at their disposal… In cars like these what seem like small decisions can make a world of difference – we're talking about things such as placing the tachometer in the middle of the instrument cluster with a clear and simple gear readout adjacent to it, or the '12 o'clock stripe' on the steering wheel so you can easily see where the front wheels are pointing – and in adding them Nismo shows the high level of attention-to-detail that goes into their cars, as well as a consideration for every situation the car and driver might find themselves in.
Curiously, one final bonus with Nismo-spec vehicles is sheer value for money, as Nismo offer supercar thrills without the supercar price tag. The 2018 370Z Nismo Tech – which must be one of the most performance-oriented roadsters ever conceived – can be yours for just $45,000, and while the 2018 Nismo GT-R will cost you around $175,500 it's still capable of taking on and beating cars worth twice as much and more, both in terms of performance and day-to-day usability. As always, the place to visit if you want one of these motoring behemoths or any of the top-quality vehicles in the Nissan lineup, is Bob Richards Nissan and Nissan of Augusta – our friendly and knowledgeable staff look forward to meeting you anytime you want to pay us a visit, but if you can't make it in person you can always visit us online at nissanofaugusta.com and bobrichardsnissan.com too!